As always, the further we go back in Hollywood history, the more that fact and legend become intertwined. It's hard to say where the truth really lies.
The last episode of "I Dream of Jeannie" aired on NBC-TV.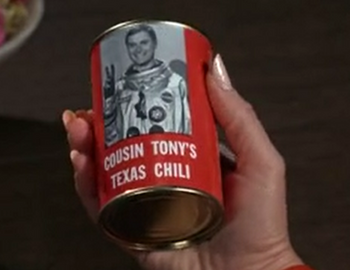 Jeannie and Tony's cousin want to make Tony the chili king even though NASA forbids its astronauts to make commercial endorsements.The show premiered was on September 18, 1965.
Katie Couric makes network anchor debut on the CBS Evening News.
Couric, who served as co-anchor of
The Today Show
from 1991 to 2006, replaced Dan Rather, who anchored
CBS Evening News
from 1981 until his retirement on March 9, 2005, in the aftermath of a controversial story about the military record of President George W. Bush. (Bob Schieffer served as interim anchor between Rather's departure and Couric's debut.) Barbara Walters was the first woman to co-anchor the network evening news, when she was paired up with Harry Reasoner on the
ABC Evening News
from 1976 to 1978.
Couric was born on January 7, 1957, in Arlington, Virginia, and graduated from the University of Virginia in 1979. That same year, she began her career in journalism as a desk assistant at ABC News in Washington, D.C. During the 1980s, she was a TV reporter in Miami and Washington, eventually becoming a Pentagon correspondent for NBC. On April 5, 1991, Couric became the permanent co-host, alongside Bryant Gumbel, of The Today Show, where she was known for her perky on-air personality as well as her hard-hitting interview style with politicians and other newsmakers. On April 5, 2006, after months of speculation in the media, Couric announced she would leave Today. That same day, CBS officially confirmed that Couric would become the anchor and managing editor of CBS Evening News. Her salary of $15 million per year--which made her TV's highest-paid news anchor--reportedly remained the same. Couric said farewell to Today Show viewers on May 31, 2006. Meredith Vieira, a former co-host of Walters' daytime chat fest The View, replaced Couric on Today starting in September 2006.
Couric's heavily hyped September 5, 2005, debut on the CBS Evening News attracted large numbers of viewers, but the show's ratings later dropped below those of competitors NBC Nightly News with Brian Williams and ABC's World News with Charles Gibson. Some critics charged that Couric didn't have the hard-news experience and gravitas of her CBS predecessors Rather and Walter Cronkite.
Stay Tuned
Tony Figueroa