I had the good fortune of speaking with Orson Wells many decades ago and he said 'Success is primarily luck anyway.' And I have been very lucky. Of course, Orson Wells was enormously talented and brilliant - so who am I to argue with him! -
George Kennedy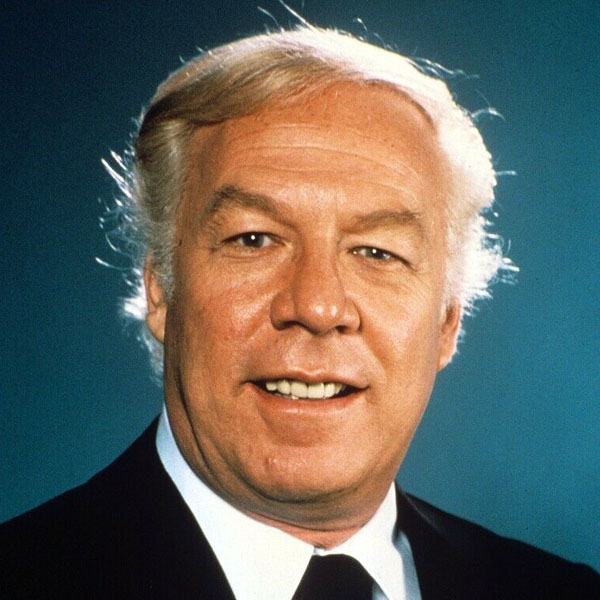 George Harris Kennedy, Jr.
February 18, 1925 – February 28, 2016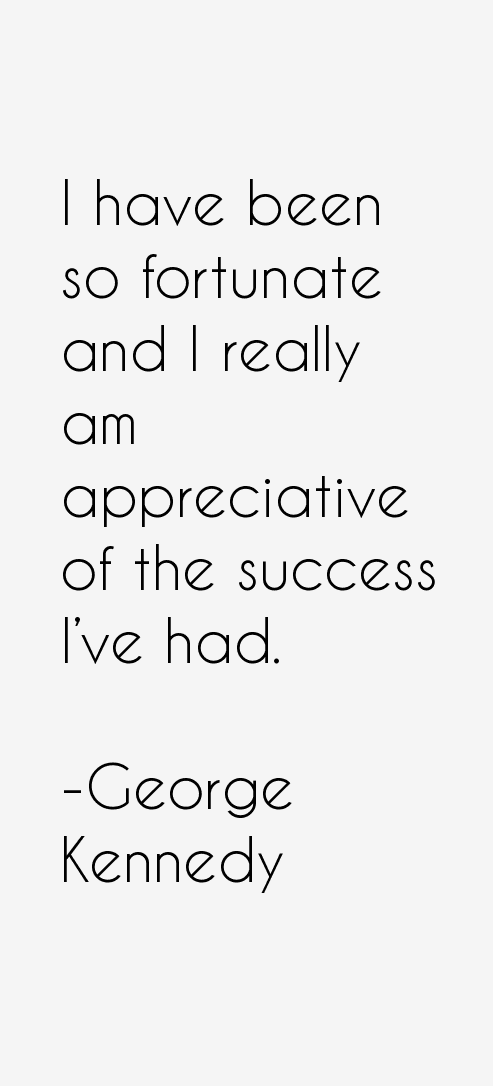 George Kennedy
died on the morning of February 28, 2016, of natural causes at an
assisted living
facility in
Middleton, Idaho
, at the age of 91.
Prior to his death, he had a history of heart problems.
Kennedy
was born on February 18, 1925 in
New York City
, into a
show business
family. His father, George Harris Kennedy, a musician and orchestra leader, died when Kennedy was four years old. He was raised by his mother, Helen A. (
née
Kieselbach), a ballet dancer. His maternal grandfather was a German immigrant; his ancestry also included Irish and English.
Kennedy made his stage debut at age 2 in a touring company of
Bringing Up Father
, and by 7 was a New York City radio DJ. Joining the U.S. military during
World War II
, he spent 16 years in that career until the late 1950s, when a back injury prompted him to find other work. His first notable screen role was a military advisor on the TV
sitcom
The Phil Silvers Show
, where he served as a
technical adviser
until star
Phil Silvers
encouraged Kennedy's acting career.
The
Airport
franchise helped inspire the
Zucker, Abrahams and Zucker
satire
Airplane!
, in which the filmmakers hoped to cast Mr. Kennedy as the bumbling plane dispatcher. The role went to Lloyd Bridges because Mr. Kennedy "couldn't kill off his 'Airport' cash-cow," Jerry Zucker said in 2010.
[5]
In 1998, he voiced Brick Bazooka for the film
Small Soldiers.
He then made several independent films before making a 2003 comeback to television in the
soap opera
The Young and the Restless
, playing the character Albert Miller, the biological father to legendary character Victor Newman. In 2005, he made a cameo appearance in the film
Don't Come Knocking
, playing the director of an ill-fated western.
Good Night Mr. Kennedy
Stay Tuned
Tony Figueroa