Listen to me on TV CONFIDENTIAL with Ed Robertson and Frankie Montiforte next week. We broadcast LIVE every other Monday at 10pm ET, 7pm PT on Shokus Internet Radio.
The program will then be repeated Tuesday through Sunday at the same time (10pm ET, 7pm PT) on Shokus Radio for the next two weeks, and then will be posted on line at our archives page at TVConfidential.net

As always, the further we go back in Hollywood history, the more that fact and legend become intertwined. It's hard to say where the truth really lies.
August 25, 1931
Regis Francis Xavier Philbin is born.


Media personality
and occasional
actor
, known for fronting various
talk
and
game shows
. Appearing on
television
since the late 1950s. Philbin holds the
Guinness World Record
for the most time spent in front of a
television camera
. His trademarks include his excited manner, his
New York
Bronx
accent
, his
wit
, and irreverent ad-libs. He is most widely known for
Live with Regis and Kelly
,
Who Wants to Be a Millionaire
,
Million Dollar Password
, and for hosting the first season of
America's Got Talent
.


August 27, 1964
Comedian Gracie Allen, best known for her years of comic collaboration with husband George Burns, died. Burns and Allen started performing a successful vaudeville act in the early 1920s and married in 1926. In 1932, they first appeared on the popular radio program The Guy Lombardo Show. Audiences loved Allen's gentle, ditzy character, and CBS launched a half-hour show, The Adventures of Gracie, in 1934. Renamed
The Burns and Allen Show in 1936, the radio show ran until 1950, achieving Top 10 ratings almost continually.

The pair launched a TV series that ran from 1950 to 1958, and they appeared in more than a dozen movies during their 35-year career together in what became one of the most successful and beloved comedy acts in history. Allen retired after a mild heart attack in 1958. After her death, Burns visited her grave once a month while continuing to work in TV, theater, nightclubs, and movies. He wrote many books, including Gracie: A Love Story, a tribute to his wife. Burns died in 1996 at the age of 100.
August 29, 1958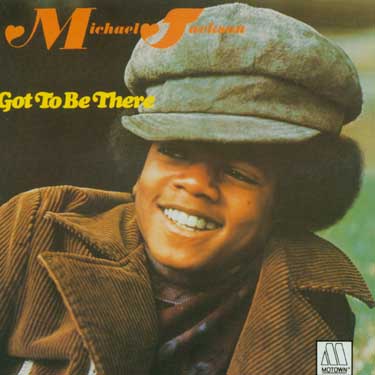 The King of Pop Michael Jackson is born in Gary, Indiana. Jackson began performing with his four brothers in the pop group the Jackson 5 when he was a child. The group scored its first No. 1 single in 1969, with "I Want You Back." By age 11, Jackson was appearing on TV, and by age 14 he had released his first solo album. A Jackson 5 TV cartoon series appeared in the early '70s, and in 1976 the Jackson family, including sister Janet Jackson, launched a TV variety show called The Jacksons that ran for one season. Throughout the 70s, media attention focused on Michael, who piped vocals in his high voice for "ABC," "I'll Be There," and many other Top 20 hits.
Jackson released several solo albums in the '70s, but his great breakthrough came in 1979 with Off the Wall. He became the first solo artist to score four Top 10 hits from one album, including "She's Out of My Life" and "Rock with You." His next album, Thriller (1983), became the biggest selling album up to that time, selling some 45 million copies around the world. This time, he scored seven Top 10 singles, and the album won eight Grammies. Although his next album, Bad (1987), sold only about half as many copies as Thriller, it was still a tremendous best-seller. In 1991, Jackson signed an unprecedented $65 million record deal with Sony. That year, he released Dangerous.
In the late 1980s and early 1990s, Jackson developed a reputation as an eccentric recluse. He moved to a 2,700-acre ranch called Neverland, which he outfitted with wild animals and a Ferris wheel. He underwent a facelift and nose job and was rumored to have lightened his skin through chemical treatment, though he claimed his increasing pallor was due to a skin disease. In 1993, scandal broke when Jackson was publicly accused of child molestation and underwent investigation. The case settled out of court. In 1994, Jackson married Lisa Marie Presley; the couple later divorced. Jackson married Deborah Rowe in 1996, and the couple had two sons, Prince and Paris, before divorcing in 1999.
On June 13, 2005, Jackson was acquitted of sexual molestation of a young boy, Gavin Arvizo, in criminal court.
Michael Jackson died on June 25, 2009, in Los Angeles, California, just weeks before a planned concert tour billed as his "comeback." He was 50 years old.
August 31, 1957
Children's show Kukla, Fran and Ollie airs its last episode on prime-time network TV. The show featured beloved puppets Kukla, Ollie (a dragon), and others.
Burr Tillstrom
was the creator and only puppeteer on the show. Actress Fran Allison was the host. The show began as a local Chicago program and moved to NBC in 1948. It was one of the two most important series made in Chicago, along with Garroway at Large, during the city's brief period as an important production center for network programs in the late 1940s. After its network cancellation, PBS revived the series from 1969 to 1971.

To quote the Bicentennial Minute, "And that's the way it was".

Stay Tuned



Tony Figueroa