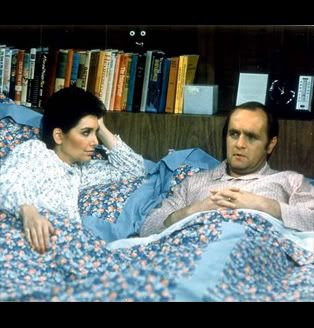 I just heard on the morning news that veteran actress Suzanne Pleshette has died of cancer. She may be best known as Emily Hartley in the sitcom
The Bob Newhart Show
. The role of Emily brought in two Emmy nominations. Ms. Pleshette got two other Emmy nominations after guest starring as Julie Lawler in the drama series
Dr. Kildare
and a Golden Globe nomination for the title role in the TV drama
Leona Helmsley: The Queen of Mean
. Pleshette was recently diagnosed with lung cancer. In August 2006, she underwent chemotherapy at the Los Angeles' Cedar-Sinai Medical Center.
Click here to access Suzanne Pleshette's Archive of American Television interview.
To quote Ms. Pleshette in a 1999 interview on that being an actress was more important than being a star, "I'm an actress, and that's why I'm still here. Anybody who has the illusion that you can have a career as long as I have and be a star is kidding themselves."
Good Night Ms. Pleshette
In Solidarity
Tony Figueroa