Listen to me next week on
TV CONFIDENTIAL with Ed Robertson and Frankie Montiforte
Broadcast LIVE every other Monday at 10pm ET, 7pm PT on
Shokus Internet Radio
. The program will then be repeated Tuesday through Sunday at the same time (10pm ET, 7pm PT) on Shokus Radio for the next two weeks, and then will be posted on line at our archives page at
TVConfidential.net
.
As always, the further we go back in Hollywood history, the more that fact and legend become intertwined. It's hard to say where the truth really lies.
August 11, 1921
Alex Haley, author of Roots (1976), was born in Ithaca, New York. After 20 years in the U.S. Coast Guard, Haley retired and wrote books, including The Autobiography of Malcolm X (1965). In 1976, he published his best-known work, Roots: The Saga of an American Family. The blend of fact and fiction, drawn largely from stories recited by Haley's grandmother, chronicles seven generations of Haley's family history, from the enslavement of his ancestors to his own quest to trace his family tree.


Roots became a TV miniseries in 1977. The eight-part series was aired on consecutive nights and became the most watched dramatic show in TV history. Some 130 million people-nearly half the country's population at the time--watched the final episode of the series. Haley died on Feb. 10, 1992.

August 11, 1933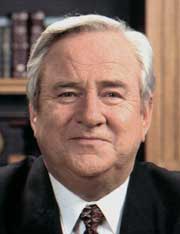 Jerry Lamon Falwell Sr. The evangelical Christian pastor, televangelist, and a conservative commentator was born. He was the founding pastor of the Thomas Road Baptist Church, a megachurch in Lynchburg, Virginia. He founded Lynchburg Christian Academy (now Liberty Christian Academy) in 1967, Liberty University in 1971, and cofounded the Moral Majority in 1979.

August 13, 1899

Alfred Hitchcock is born the son of a London poultry dealer and fruit importer. He became a highly influential director of suspense films in the 1940s and 1950s, known for sneaking his own cameo appearance into every film.
Hitchcock entered show business as a designer of title cards for silent films made by the newly formed London branch of Hollywood's Famous Players-Lasky (later, Paramount Pictures). He worked closely with screenwriters, who occasionally allowed him to direct a scene that didn't include actors. He became an assistant director and was promoted to director in 1925. He married film editor and script girl Alma Reville the following year and she helped him write a variety of screenplays.
Hitchcock continued to direct English suspense films, including The 39 Steps, The Man Who Knew Too Much, and The Lady Vanishes, but he moved to Hollywood in 1939 to take advantage of American filmmaking technology. His first American movie, Rebecca, won the 1940 Oscar for Best Picture and landed Hitchcock a Best Director nomination.
During the 1950s, he started to experiment creatively and produced some of the most popular films of his career, including Psycho, The Birds, Vertigo, and Rear Window. He became renowned for his psychologically complicated thrillers. In a Hitchcock movie, nothing on screen happened by accident: He carefully chose each camera angle and sound effect. He maintained strict creative control over his films.


Hitchcock also hosted two anthology mystery series, Alfred Hitchcock Presents, from 1955 to 1962, and The Alfred Hitchcock Hour, from 1962 to 1965. After his theme music, based on Gounod's "Funeral March of a Marionette," played, he would offer an eerie, "Good eeevening." Each episode appeared to end with evil triumphing over good, but after the final commercial Hitchcock would explain in his distinctive British accent how happenstance or a bizarre mistake had overpowered the villain.
Hitchcock won the Irving Thalberg Award from the Academy of Motion Picture Arts and Sciences in 1967 and the American Film Institute's Life Achievement Award in 1979. The following year, he was knighted, even though he had long since become a United States citizen. He died in 1980, but that wasn't the end of his career. A color revival of his show was introduced in 1985. Although the revival featured all new episodes, each was preceded by one of Hitchcock's introductions from earlier shows, processed into color.

August 14, 1945
Steve Martin The comedian, actor, and writer Steve Martin is born in Waco, Texas.
The son of a real estate executive, Martin moved to Garden Grove, California, as a child, where he worked at Disneyland during his teens. At Disneyland, he entertained crowds with magic tricks and later with banjo music and comedy. He eventually studied theater arts at UCLA and broke into show business as a comedy writer. In 1969, he won an Emmy for his writing on the hit comedy show The Smothers Brothers and later wrote and appeared on other comedy-variety shows, including The Sonny and Cher Comedy Hour.
Meanwhile, Martin began performing his own comedy at nightclubs and on records. He was soon guest-hosting The Tonight Show and appearing on Saturday Night Live, notably in the role of the "wild and crazy guy."


Martin made his film debut in 1977 in The Absent-Minded Waiter, which he wrote. After playing small but entertaining roles in Sgt. Pepper's Lonely Hearts Club Band (1978) and The Muppet Movie (1979), he starred in his first big hit, The Jerk (1979). He appeared in numerous comedies in the 1980s, including All of Me (1984), Three Amigos (1986), and Roxanne (1987), a modern adaptation of Cyrano de Bergerac, for which he won the Writer's Guild Award for Best Adapted Screenplay.
Martin is also a leading art collector, a playwright, and an author. His play Picasso at the Lapin Agile ran in Los Angeles and New York in the 1990s. His novella Shopgirl, published in 2000, became a bestseller, and he frequently contributes to The New Yorker.

August 15, 1923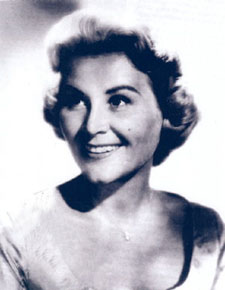 Rose Marie Actress and Comedian who also had a successful singing career as Baby Rose Marie was born. A veteran of vaudeville, Rose Marie's career includes film, theater and television. Her most famous acting role came as television comedy writer Sally Rogers on CBS's classic sitcom The Dick Van Dyke Show. She later portrayed Myrna Gibbons on CBS's classic sitcom The Doris Day Show and she was also a frequent panelist on the game show Hollywood Squares.

August 15, 1912
Julia Child was born Julia Carolyn McWilliams.

Chef, author and television personality, who introduced French cuisine and cooking techniques to the American mainstream, through her many cookbooks and television programs. Her most famous works are the 1961 cookbook Mastering the Art of French Cooking and the television series The French Chef, which premiered in 1963 and showcased her sui generis persona.
August 16, 1977
Elvis Presley the King of Rock n' Roll is found dead at Graceland, his mansion in Memphis. While congestive heart failure was cited as the official cause of death, drug abuse was suspected as a contributing factor.
Elvis was born in Tupelo, Mississippi, on Jan. 8, 1935, and moved with his family to Memphis, Tennessee, as a teenager. He worked as a movie theater usher and a truck driver while learning the guitar.
In 1954, he paid $4 to record two songs at a recording studio for his mother's birthday. The office assistant was so impressed that she brought a copy of the recording to studio executive Sam Phillips, who asked Presley to audition for him. Presley started the audition with country-and-western standards, but when he felt Phillips' interest wane, he belted out a rhythm-and-blues song called "That's All Right." Impressed, Phillips recorded the song, and a week later it became No. 4 on the country-and-western charts in Memphis.
That summer, Phillips brought Presley together with guitarist Scotty Moore and bassist Bill Black, both country-and-western artists, and one of their songs was played on a Memphis radio station. The audience went wild, and Presley gave his first radio interview. He made his one and only appearance at the Grand Ole Opry on September 25 and soon began appearing regularly on the radio. He made his television debut on a Memphis show in March 1955 and that September scored his first No. 1 country record: a rendition of Junior Parker's "Mystery Train."
RCA purchased Presley's contract from Sun Records for an unprecedented $35,000, plus a $5,000 advance for Presley, which he used to buy a pink Cadillac for his mother. He made his first records in Nashville in 1956, including "I Got a Woman," "Heartbreak Hotel," and "I Was the One."
On January 28, 1956, television audiences met Presley on the Dorsey Brothers' Stage Show. He performed on several variety shows before he began filming his first movie, Love Me Tender, which took just three days to earn back the $1 million it cost to make. All his singles released that year went gold. Parents, preachers, and other performers denounced the seductive hip gyrations that made teen girls swoon; on his last appearance on The Ed Sullivan Show, cameras showed him only from the waist up.




In 1967, Presley married Priscilla Beaulieu, who had moved into Presley's family home, Graceland, as a teenager six years earlier. The couple divorced in 1973. As his popularity continued to skyrocket, the King of Rock and Roll turned to drugs. He gave his final live performance on June 25, 1977. Six weeks later, on August 16, 1977, his girlfriend found him dead in a bathroom at Graceland. He was buried at Graceland and his estate was passed on to his daughter, Lisa Marie Presley. Nine years after his death, he was one of the first 10 people inducted into the Rock and Roll Hall of Fame. He had earned 94 gold singles and more than 40 gold LPs.
To quote the Bicentennial Minute, "And that's the way it was".

Stay Tuned


Tony Figueroa