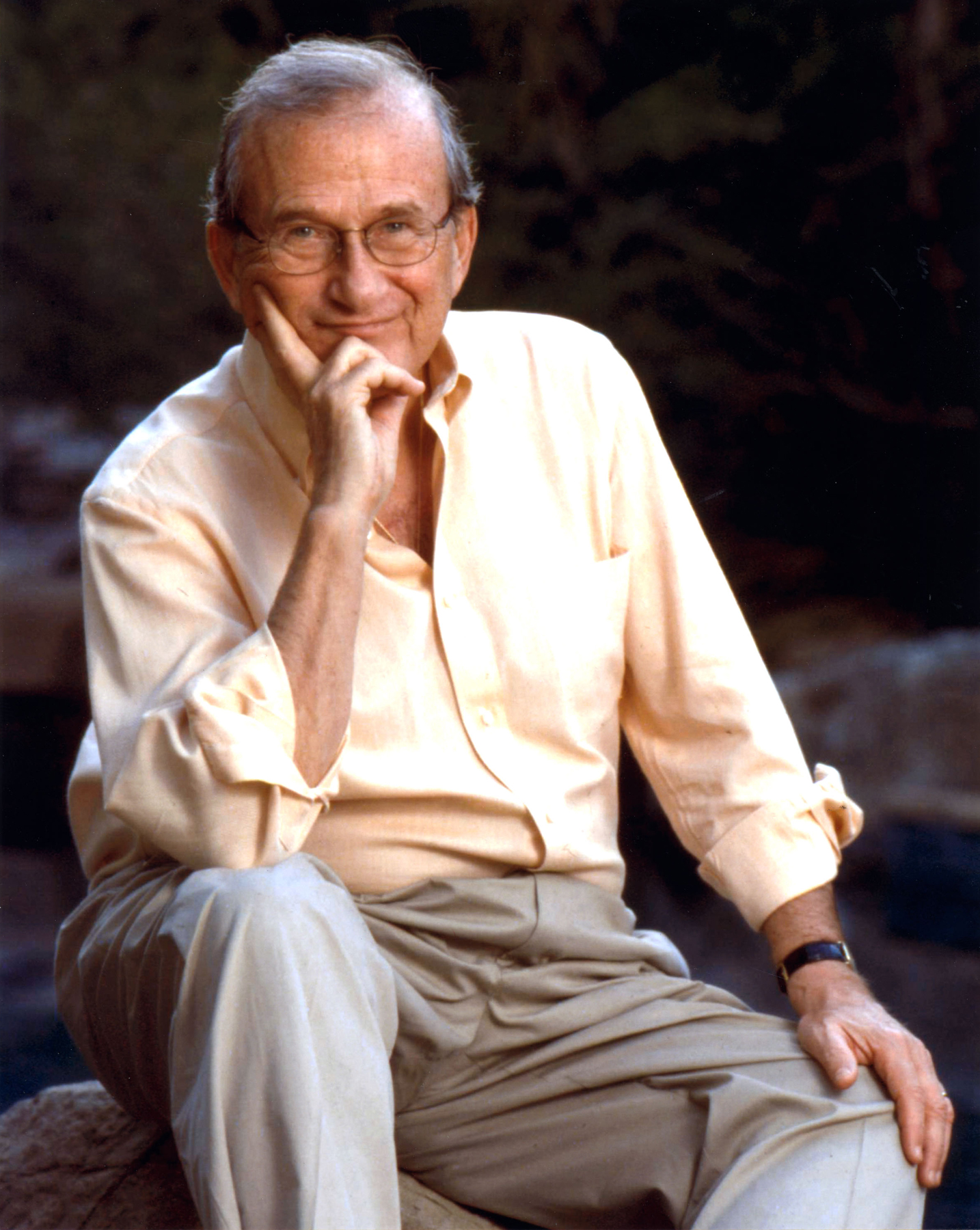 Larry Gelbart died at his Beverly Hills home this morning after a long battle with
cancer
, he was 81. Gelbart was born in
Chicago
to Jewish immigrants Harry Gelbart ("a barber since his half of a childhood in
Latvia
") and Frieda Sturner, who hailed from
Dombrowa
,
Poland
.
During the 1940s, Gelbart began working as a writer at the age of sixteenfor Fanny Brice's radio show, and as a gag writer for Danny Thomas. After a brief stint in the army, where he wrote for Armed Forces Radio, Gelbart joined the writing staff of
Duffy's Tavern
, a popular radio program. He also wrote for Bob Hope, whom he followed to television. In the 1950s, he worked in
television
for
Sid Caesar
on
Caesar's Hour
, along with writers
Neil Simon
,
Mel Brooks
,
Woody Allen
, and
Carl Reiner
. Gelbart also wrote TV-movie
Barbarians at the Gate
.
Gelbart wrote the long-running
Broadway
musical farce
A Funny Thing Happened on the Way to the Forum
with
Burt Shevelove
and
Stephen Sondheim
. His Broadway credits include the musical
City of Angels
, which won him the
Drama Desk Award for Outstanding Book of a Musical
and an
Edgar Award
, and the Iran-contra
satire
Mastergate
, as well as
Sly Fox
. In the early 1960s, he uttered the now-classic line, "If
Hitler
is alive, I hope he's out of town with a musical."
In 1962 and he collaborated with Shevelove on the screebnplay for The Wrong Box (1966), a British comedy film. Gelbart in 1982 co-wrote the Oscar-nominated screenplay for
Tootsie
. He also wrote the screenplays for
Oh, God!
, which starred
George Burns
,
Blame It on Rio
with
Michael Caine
and
Demi Moore
and the poorly-received 2000 film,
Bedazzled
with
Elizabeth Hurley
and
Brendan Fraser
.
In 1972, Gelbart was one of the main forces behind the creation of the television series
M*A*S*H
, writing and producing many episodes until leaving after the fourth season. As producer of
M*A*S*H
, Larry Gelbart provided numerous contributions to one of television's most innovative and socially aware sitcoms. But he has been a dynamic force in broadcasting for more than thirty years. Gelbart provided numerous innovations to an idea which had already made for a best-selling novel and box office hit. Recalling a Lenny Bruce bit on draft dodges, Gelbart created Corporal Klinger, a character who dressed in women's clothing in hopes of getting a "Section Eight" discharge. Written as a one-time character, Gelbart's Klinger, played by Jamie Farr, became central to the long-running series. When actor McLean Stevenson decided to leave the series, Gelbart was involved in the decision to "kill off" Stevenson's character, Colonel Henry Blake. This was the first time a series regular had met such a fate. Furthermore, Gelbart is credited with "The Interview" episode, an innovative script in which journalist Clete Roberts, playing himself, interviews the doctors of the
M*A*S*H
unit. Produced with a cold opening (no teaser, lead-in, or commercial), filmed in black and white, and shot in documentary style, it paved the way for the numerous innovations carried out by later
M*A*S*H
producers. After four seasons with
M*A*S*H
, Gelbart became worried he would grow repetitive and left the series.
Gelbart was a contributing blogger at
The Huffington Post
, and also was a regular participant on the
alt.tv.mash
newsgroup as "Elsig".
To Quote Mr. Gelbart:
On Television
"Today's audience knows more about what's on television than what's in life."
"It was like electronic euthanasia."
"Television is a weapon of mass distractrion."
"If vaudeville had died, television was the box they put it in."
On Comedy
"Most jokes state a bitter truth"
"One doesn't have a sense of humor. It has you."
Goodnight Mr. Gelbart.
Stay Tuned