As always, the further we go back in Hollywood history, the more that fact and legend become intertwined. It's hard to say where the truth really lies.
Last night of Late Night with David Letterman. Offbeat comic Letterman, passed over by NBC for the host seat on The Tonight Show after Johnny Carson's retirement, left the network to launch a rival show on CBS.
David Letterman was born in Indianapolis, Indiana, in 1947. From an early age, he aspired to host his own talk show. He became a stand-up comic and a wacky weatherman on a local TV station. After years on the stand-up comedy circuit, he made his first appearance on The Tonight Show in 1978 and served as the program's guest host 50 times. In 1980, Letterman had a short-lived morning variety show, The David Letterman Show, which won two Emmys.
He launched his popular late-night TV show in 1982. His offbeat humor and goofy stunts spoofed traditional talk shows. Antics like wearing a Velcro suit and throwing himself at a wall or tossing eggs into a giant electric fan, Letterman gained a large following, especially among college students. Regular features included his "Top Ten List," "Stupid Pet Tricks," and tours of the neighborhood. He also frequently wandered with his camera into other NBC shows in progress. Over more than 11 years, the show won five Emmys and 35 nominations.
When Carson announced his retirement in 1992, Letterman and rival comic Jay Leno engaged in a heated battle for the coveted host slot. When Letterman was passed over, he left NBC for CBS, where his new program, Late Show, outperformed Leno's show almost every week in its first year.
However, Leno pulled ahead the following year and maintained a strong lead. Letterman underwent emergency heart surgery in 2000 and was off the show for five weeks. In recent years, Leno's lead over Letterman in viewership has slimmed.
June 26, 1975
Sonny and Cher's divorce becomes final. With a string of pop hits in the mid-1960s that began with the career-defining "I Got You Babe" (1965), Sonny and Cher Bono established themselves as the most prominent and appealing married couple in the world of popular music. Hipper than Steve Lawrence and Eydie Gormé, and far more fun than John and Yoko, Sonny and Cher projected an image of marital harmony that a lot of people could relate to—an image not so much of perfect bliss, but of a clearly imperfect yet happy mismatch. Mr. and Mrs. Bono traded on that image professionally for a solid decade, even several years past the point that it was true. After 13 years together as a couple and six years of marriage—the last three for the cameras—Sonny and Cher were legally divorced on this day in 1975.
By the time they were divorced, Sonny and Cher were primarily known as television stars thanks to their hugely successful NBC variety show, but their romantic and professional relationships started in the Southern California music industry in the early 1960s. In 1962, Salvatore "Sonny" Bono was working as a producer, gofer and sometime percussionist for the legendary producer Phil Spector when he met Cherilyn Sarkasian in a Los Angeles coffee shop. Just 16 years old and recently dropped out of her Fresno, California, high school, Cherilyn was soon singing backup on such legendary Spector-produced hits as "You've Lost That Lovin' Feelin'" (Righteous Brothers, 1964), "Da Doo Ron Ron" (The Crystals, 1963) and "Be My Baby" (Ronettes, 1963). The couple released one unsuccessful single under the name "Caesar and Cleopatra" before landing a #1 pop hit in 1965 with "I Got You Babe" under their new name, Sonny and Cher.
Ultimately, Sonny and Cher had only a few memorable hits after their first, the biggest of them being 1967's "The Beat Goes On." By 1968, in fact, Sonny and Cher were essentially finished as a viable recording act, and Sonny's efforts to establish a film career for the pair were foundering. A move to Las Vegas, where they developed a nightclub act featuring playful, between-song bickering, is what ultimately resurrected Sonny and Cher's career. By 1971, they were starring in a top-10 television program built around that act that would run off and on, in various incarnations, until 1977. Two years later, they would be living in separate homes and with new romantic partners, but it was not until two years after that that their split became public and their divorce final on June 26, 1975.
FCC allocates TV channels.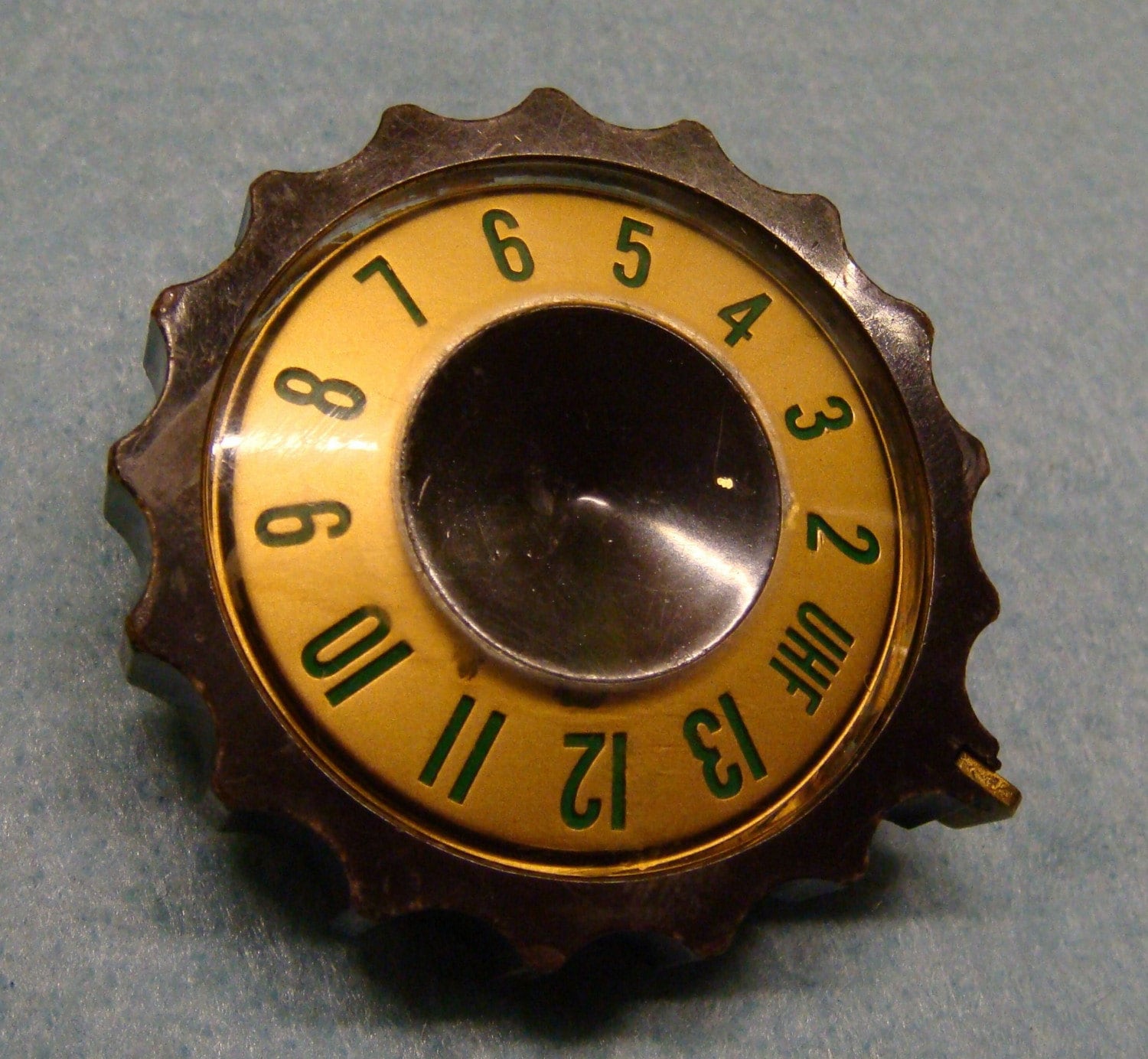 On this day in 1945, the FCC allocates airwaves for 13 TV stations. Before World War II, a few experimental TV shows had been broadcast in New York, but the war postponed the development of commercial television. With the allocation of airwaves, commercial TV began to spread. The first regularly scheduled network series appeared in 1946, and many Americans viewed television for the first time in 1947, when NBC broadcast the World Series. Since privately owned television sets were still rare, most of the series' estimated 3.9 million viewers watched the games from a bar.
Rod Serling dies at age 50 after open-heart surgery. Born in 1924 in Syracuse, New York, Serling became one of early television's most successful writers, best known for the anthology series The Twilight Zone, which he created, wrote, and hosted.

In 1959,

CBS

aired the first episode of

The Twilight Zone

. Serling fought hard for creative control, hiring writers he respected (such as

Richard Matheson

and

Charles Beaumont

) and launched himself into weekly television. He stated in an interview that the science fiction format would not be controversial and would escape censorship unlike the earlier Playhouse 90. In reality the show gave him the opportunity to communicate social messages in a more veiled context.
Serling drew on his own experiences for many episodes, with frequent stories about boxing, military life and aircraft pilots, which integrated his firsthand knowledge. The series also incorporated Serling's progressive social views on racial relations and the like, which were somewhat veiled by the science fiction and fantasy elements of the shows. Occasionally, however, Serling could be quite blunt, as in the episode "I Am The Night — Color Me Black", where racism and hatred causes a dark cloud to form in the American South before eventually spreading elsewhere. Serling was also progressive on matters of gender, with many stories featuring quick-thinking, resilient women, although he also wrote stories featuring shrewish, nagging wives.
The show lasted five seasons (four using a half-hour format, with one half-season using an hour-long format), winning awards and critical acclaim for Serling and his staff. While having a loyal fan base, the program never had huge ratings and was twice canceled, only to be revived. After five years and

156 episodes

, 92 of them written by Serling himself, he wearied of the show. In 1964, he decided to let the third cancellation be final.
Serling sold his rights to the series to CBS. His wife later claimed that he did this partly because he believed the studio would never recoup the cost of the show, which frequently went over budget.
In 1969,

NBC

aired a Serling-penned pilot for a new series,

Night Gallery

. Set in a dimly lit museum which was open after hours, the pilot film featured Serling (as on-camera host) playing the part of curator introducing three tales of the macabre, unveiling canvases that would appear in the subsequent story segments (its brief first season rotated as one spoke of a four-series programming wheel titled Four in One), focused more on

gothic horror

and the occult than did The Twilight Zone. Serling, no longer wanting the burden of an executive position, sidestepped an offer to retain creative control of content—a decision he would come to regret. Although discontented with some of producer Jack Laird's script and creative choices, Serling maintained a stream of creative submissions and ultimately wrote over a third of the series' scripts. By season three however, Serling began to see many of his script contributions rejected. With his complaints ignored, the disgruntled host dismissed the show as "

Mannix

in a cemetery". Night Gallery lasted until 1973.
Tony Figueroa