As always, the further we go back in Hollywood history, the more that fact and legend become intertwined. It's hard to say where the truth really lies.
Pretty Little Liars premiered on June 8, 2010 the United States, becoming ABC Family's highest-rated series debut on record across the network's target demographics. It ranked number one in key 12–34 demos and teens, becoming the number-one scripted show in Women 18–34, and Women 18–49. The premiere was number two in the hour for total viewers, which generated 2.47 million unique viewers, and was ABC Family's best delivery in the time slot since the premiere of The Secret Life of the American Teenager.
The second episode retained 100% of its premiere audience with 2.48 million viewers, despite the usual downward trend following a premiere of a show, and built on its premiere audience. It was the dominant number one of its time slot in Adults 18–49, and the number one show in female teens. Subsequent episodes fluctuated between 2.09 and 2.74 million viewers. The August 10, 2010 "Summer Finale" episode drew an impressive 3.07 million viewers.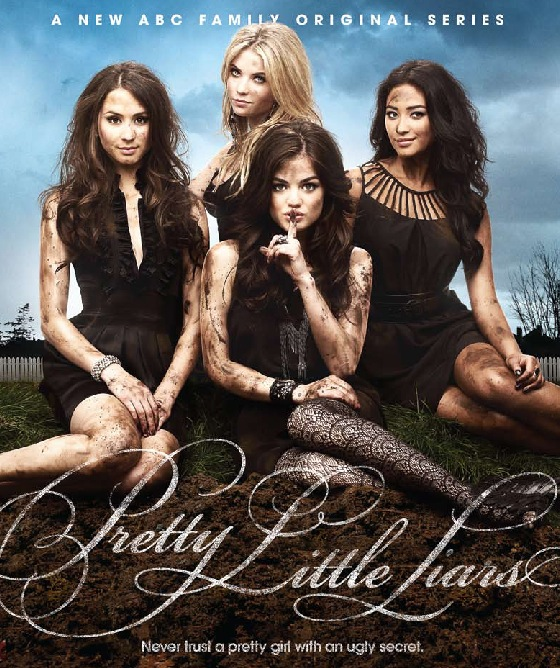 Set in the fictional town of Rosewood, Pennsylvania, the series follows the lives of four girls,
Aria Montgomery
,
Hanna Marin
,
Emily Fields
, and
Spencer Hastings
, whose clique falls apart after the disappearance of their leader,
Alison DiLaurentis
. One year later, the estranged friends are reunited as they begin receiving messages from a mysterious figure named A who threatens to expose their deepest secrets, including ones they thought only Alison knew. At first, they think it's Alison herself, but after her body is found, the girls realize that someone else is planning on ruining their perfect lives.
His body was cremated and the ashes were scattered in the Pacific Ocean. In a TLC interview done in the late 1990s,
Kelley jokingly said one of his biggest fears was that the words etched on his gravestonewould be "He's dead, Jim." Reflecting this, Kelley's obituary in Newsweek magazine began: "We're not even going to try to resist: He's dead, Jim."
On the other hand, he stated that he was very proud to hear from so many Star Trek fans who had been inspired to become doctors as a result of his portrayal of Dr. McCoy.
Tony Figueroa