"I could remember a half-dozen incidents in which I'd come much closer to death, but I could never recall any past moronic stunt that filled me so completely with disgust."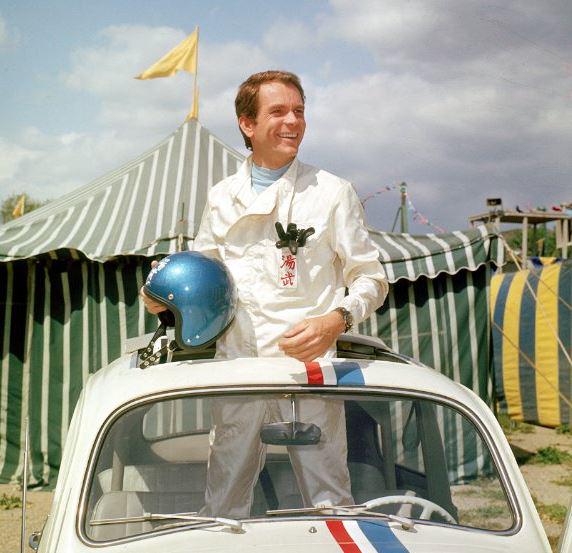 Dean Carroll Jones
January 25, 1931 – September 1, 2015
Dean Jones was best known for his light-hearted leading roles in several
Walt Disney
movies between 1965 and 1977, most notably
The Love Bug
. Jones also originated the role of Bobby in
Stephen Sondheim
's
Company
.
Jones' signature Disney role would be as race car driver Jim Douglas in the highly successful
The Love Bug
series. He appeared in two feature films (
The Love Bug
and
Herbie Goes to Monte Carlo
), as well as the short-lived
Herbie, the Love Bug
television series produced in 1982 and the made-for-TV
movie
The Love Bug
in 1997.
Dean Jones died yesterday
at the age of 84, of Parkinson's disease.
Good Night Mr. Jones
Stay Tuned
Tony Figueroa