The biggest honor is proving Andy Warhol wrong;
that we can get more than 15 minutes of fame.
I am very grateful to Superman and Jimmy Olsen for my 50 years of being remembered.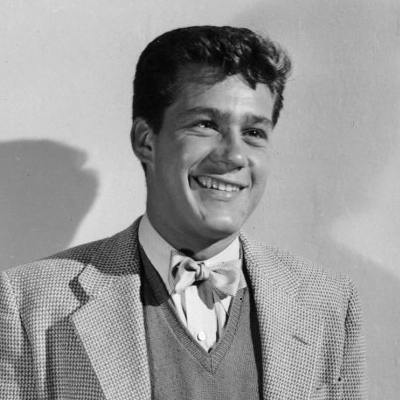 February 8, 1928 – September 20, 2015
Larson found the role of cub reporter Jimmy Olsen on The Adventures of Superman to be a handicap, because he became typecast as a naive young man.
This caused him to do little acting after the show ended in 1958, and instead he focused on behind-the-scenes work, such as writing and production. Larson was always willing to sit for interviews about the Superman series and his connection to it, and in recent years had a number of cameos that paid subtle tribute to his character and the series, including a 1991 episode of the TV series Superboy, alongside Noel Neill, who played Lois Lane in Adventures of Superman, and an episode of Lois & Clark: The New Adventures of Superman as an aged Jimmy Olsen in the episode "Brutal Youth", first telecast on October 20, 1996.
Larson had a cameo in a late-1990s American Express card commercial with Jerry Seinfeld and an animated Superman, directed by David Kellogg. He and Neill provided commentary on several Adventures of Superman episodes for the January 2006 DVD release of the 1953 season, and in 2006, he appeared in Bryan Singer's film Superman Returns in a cameo role as "Bo the Bartender". Larson and Neill appeared together at the premiere of Superman Returns.
Larson most recently appeared in an episode of Law & Order: Special Victims Unit, which aired on the NBC network on January 6, 2010. In this episode, titled "Quickie", Larson portrayed "Dewey Butler", grandfather to a young suspect who was allegedly having unprotected sexual relations with women.
Up
,
Up, and Away
!