I've been doing the Fonda workout:
the Peter Fonda workout.
That's where I wake up, take a hit of acid, smoke a joint, and go to my sister's house and ask her for money.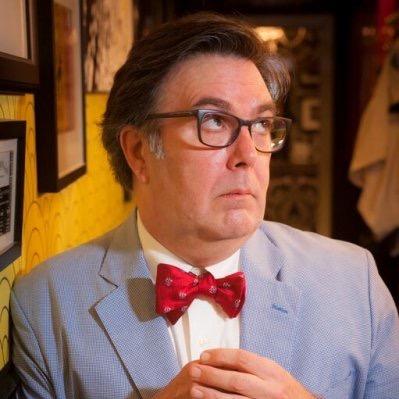 Kevin Gerard Meaney
April 23, 1956 – October 21, 2016
Kevin Meaney died today at the age of 60. He was found in his home in
Forestburgh, New York
.
I had the pleasure of meeting him a couple of times and and he always made me laugh.
Meaney was born the third child of five in
Valhalla, New York
.
He married television executive Mary Ann Halford and they had one daughter.
Meaney began his career in comedy in 1980. His big break into mainstream culture is considered to be his first HBO comedy special done in 1986, followed by his debut performance on
The Tonight Show
in 1987.
His most famous catchphrase was "That's not right!", delivered while doing an impression of his mother, which was followed by, and usually preceded by, her complaints and remonstrations. Typically, his act consisted of commentary about his family and complaints about hotel service. Often, Meaney closed his show with a rendition of the 1985 song "
We Are the World
" which included comical impressions of the various singers who originally sang the song.
He was known for ending his performance with a few jokes that will intentionally not get a good response in order to follow them up with a song reminiscent of "I Don't Care" by Jean Lenox and Harry O. Sutton sung about how he doesn't care whether the audience laughs at his jokes.
He was also a singer and musician, writing and producing songs for HBO and Comedy Central with his co-writer
Martin Olson
, with whom he wrote several television series. He intermittently appeared on
The Jay Thomas Show
as a co-host. In 1996, he wrote and performed a one-man play titled
Vegas Vows
based loosely on his brief marriage to a woman he had just met.
In the 2000s, Meaney performed on Broadway in the musical
Hairspray
for seven years. He released a comedy album in 2004 titled
That's Not Right
.
On XM Radio's Stand Up Sit Down on May 5, 2008, Meaney stated publicly that he was gay.
He explained that his time on Broadway was where he gained the courage to accept his homosexuality.
Soon after, he and his wife divorced.