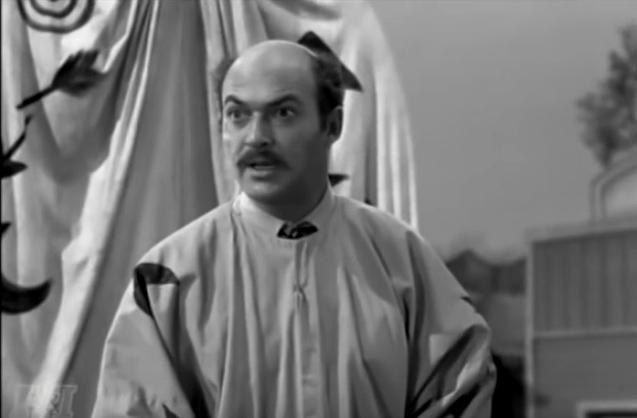 that we could use to momentarily forget about those
things that leave a bad taste in our mouths.
The television series
Trackdown
really did produce an episode featuring a "Trump" character who came to town claiming that only he could prevent the end of the world by building a wall (and also
sold
special force propelling umbrellas to deflect meteorites). The episode (
S1, E30
) aired on CBS in 1958 and was titled "The End of the World," featuring actor
Lawrence Dobkin
playing the role of "Walter Trump."
Stay Tuned
Tony Figueroa