I always say, when you're onstage you can't please everybody.
I'm sure there are people who may not take to what I do, but that's okay.
Thank God the majority are in my corner
-Don Rickles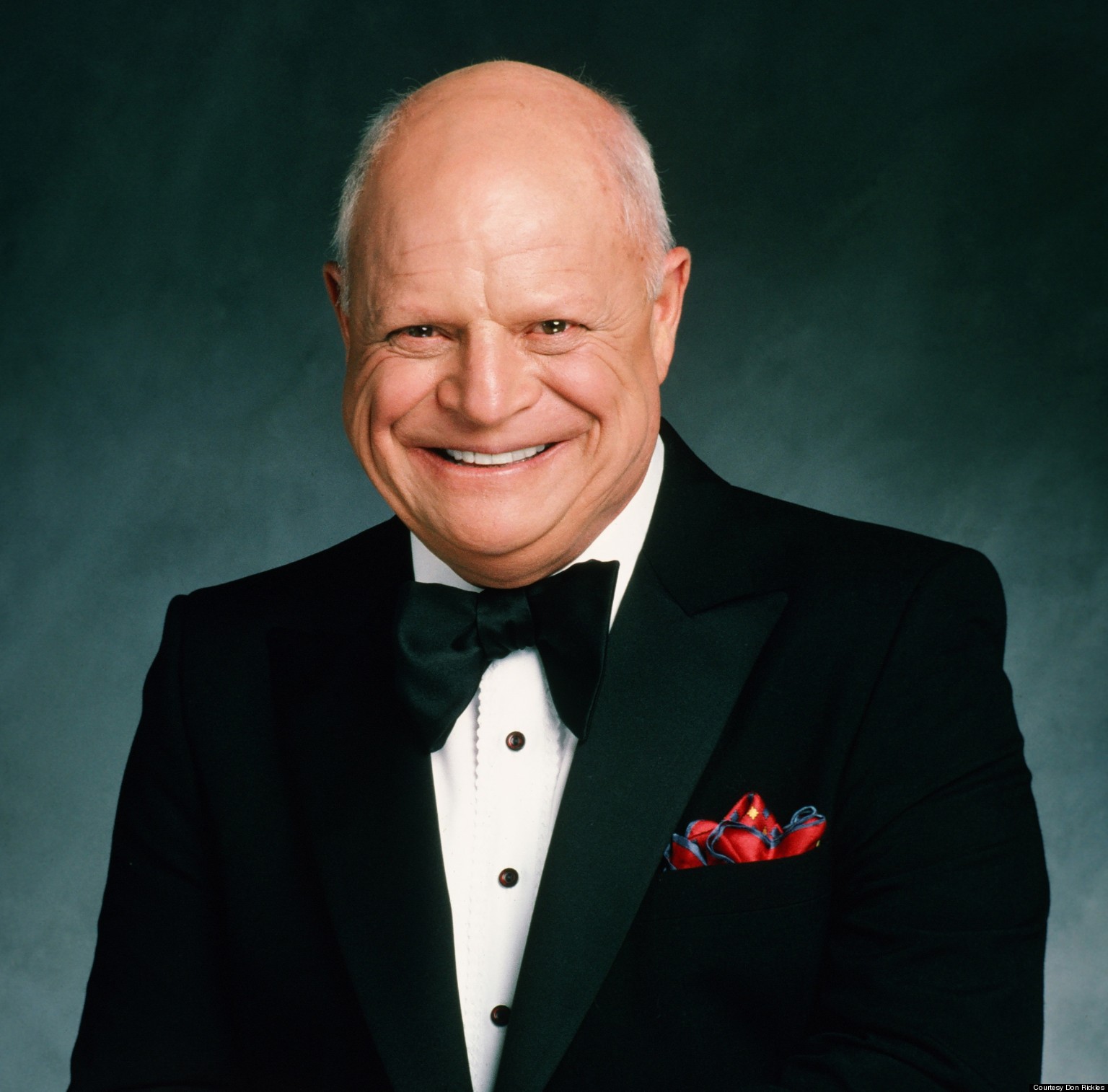 Donald Jay
"
Don
"
Rickles
May 8, 1926 – April 6, 2017
Don Rickles died of kidney failure today, at his home in
Beverly Hills, California
; he was 90 years old.
He intended to be a dramatic actor and studied at the
American Academy of Dramatic Arts
and then played bit parts on television. Frustrated by a lack of acting work, Rickles began performing
stand-up comedy
in clubs in New York,
Miami
, and
Los Angeles
. He became known as an
insult comedian
when he responded to his
hecklers
. The audience enjoyed these insults more than his prepared material, so he incorporated them into his act.
Throughout the 1960s, he often appeared on television in
sitcoms
and dramatic series. Rickles guest-starred in
Get Smart
as Sid, an old war buddy of Max who comes to stay with him. In an episode of the 1960s drama series
Run for Your Life
, Rickles played a distressed comedian whose act culminates when he strangles a patron while imploring the patron to "Laugh!" Rickles took a dramatic turn in the low-budget Roger Corman film
X: The Man with the X-Ray Eyes
as a
carnival barker
out to exploit the title character (played by
Ray Milland
).
He became a frequent guest and guest host, appearing more than 100 times on The Tonight Show during Carson's era. An early Carson-Rickles Tonight highlight occurred in 1968 when, while two Japanese women treated Carson to a bath and massage by foot, Rickles walked onto the set.
Rickles also made frequent appearances on
The Dean Martin Show
and became a fixture on
The Dean Martin Celebrity Roast
specials.
In 1972, he starred in The Don Rickles Show, which lasted for 13 episodes. He also starred in a series of television specials. In his memoir, Rickles acknowledged a scripted sitcom was not well-suited to his ad-lib style of performing.
The series is primarily remembered for the
cigarette box incident
when
Johnny Carson
did an impromptu surprise visit during an episode's taping because he was "incensed" Rickles broke his cigarette box while he chatted with
Bob Newhart
(who was sitting in for Carson as the guest host of
The Tonight Show
) on the previous night's show. The incident was often replayed in
Tonight Show
retrospectives
and was considered a highlight of the 1970s era of the series.
In 1985, when
Frank Sinatra
was asked to perform at
Ronald Reagan
's Second Inaugural Ball, he stipulated he would not perform unless Rickles was allowed to perform with him. Rickles considered this performance the highlight of his career.
In 1990, he appeared in the second season of
Tales from the Crypt
in the episode "The Ventriloquist's Dummy". In 1992, he was cast in
Innocent Blood
, directed by
John Landis
. In his memoir, Rickles wrote that he recalled that Landis was once a "Production Assistant" to
Brian G. Hutton
during the filming of
Kelly's Heroes
. During the filming of
Innocent Blood
, Rickles would kid Landis by ordering him to get coffee or to run other errands befitting his one-time "gofer" status.
Mr. Warmth: The Don Rickles Project
, a
documentary
about Rickles directed by
John Landis
, made its debut on
HBO
on December 2, 2007. Rickles won a
Primetime Emmy Award
for
Outstanding Individual Performance in a Variety or Music Program
, besting a number of notable comics, including
David Letterman
,
Jon Stewart
, and
Stephen Colbert
. To this Rickles remarked, "Stephen Colbert's a funny man, but he's too young. He has got plenty of time to win awards, but this may be my last year and I think that I made it count. On second thought it was probably just a mercy award for an old man." Rickles reprised his role of Mr. Potato Head for
Toy Story Midway Mania!
attraction at
Disney California Adventure Park
,
Disney's Hollywood Studios
and
Toy Story 3
.
In 2009, Rickles appeared on
Kathy Griffin: My Life on the D-List
and met Griffin's mother, Maggie, to fulfill one item on Maggie's "bucket list". In 2010, he appeared in a commercial during
Super Bowl XLIV
as a talking rose and appeared on the 37th Annual Daytime Emmy Awards on CBS TV on June 27, 2010.
In 2011, Rickles reunited with his
Casino
co-star
Joe Pesci
in a
Snickers
advertisement highlighting the actors known for their "short fuses."
On May 28, 2014, Rickles was honored by Spike TV's "One Night Only: An All-Star Comedy Tribute to Don Rickles". Recorded live at New York City's
Apollo Theater
, Jerry Seinfeld was the master of ceremonies for the two-hour special, with live monologues by
Johnny Depp
,
Martin Scorsese
,
Robert De Niro
,
Jon Stewart
,
David Letterman
,
Tracy Morgan
,
Brian Williams
,
Regis Philbin
,
Amy Poehler
and
Tina Fey
. Recorded segments included bits from
Bob Newhart
,
Bill Cosby
,
Jimmy Kimmel
and
Eddie Murphy
.
Good Night Mr.Warmth
The angels are playing
tonight.
Stay Tuned
Tony Figueroa