So whatever it is you want,
need or desire or just like to have,
you better try to get it now,
'cause this is the only time there is.
-Della Reese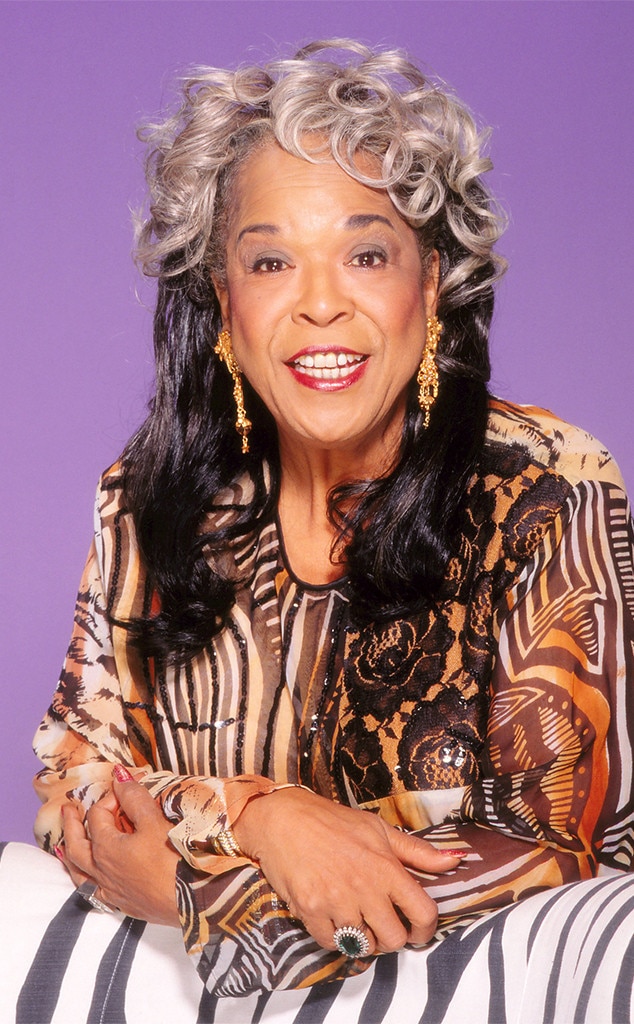 Della Reese
July 6, 1931 – November 19, 2017
Della Reese died yesterday at her home in California.
Della Reese was born
Delloreese Patricia Early
on July 6, 1931, in the historic
Black Bottom
neighborhood of
Detroit
, Michigan.
At the age of 13, she was hired to sing with
Mahalia Jackson
's gospel group. Delloreese entered Detroit's popular
Cass Technical High School
(where she attended the same year as Edna Rae Gillooly, later known as
Ellen Burstyn
). She also continued with her touring with Jackson. With higher grades, she was the first in her family to graduate from high school in 1947, at only 15.
Afterwards, she formed her own gospel group, the Meditation Singers. However, due in part to the death of her mother and her father's serious illness, Reese had to interrupt her schooling at Wayne State University to help support her family. Faithful to the memory of her mother, Delloreese moved out of her father's house when she disapproved of him taking up with a new girlfriend. She then took on odd jobs, such as truck driver, dental receptionist, and elevator operator, after 1949. Performing in clubs, Early soon decided to shorten her name from "Delloreese Early" to "Della Reese".
In 1969, she began a transition into acting work which would eventually lead to her highest profile. Her first attempt at television stardom was a talk show series,

Della, which was cancelled after 197 episodes (June 9, 1969 – March 13, 1970).
Reese has had a wide variety of guest-starring roles, beginning with an episode of The Mod Squad. This led to other roles in such series as: The Bold Ones: The New Doctors, Getting Together, Police Woman,Petrocelli, Joe Forrester, Police Story, The Rookies, McCloud, Sanford and Son with old friend Redd Foxx, Vega$, Insight and two episodes of The Love Boat. She also had a recurring role on It Takes Two opposite Richard Crenna and Patty Duke, three episodes of Crazy Like a Fox, four episodes of Charlie & Co. opposite Flip Wilson, 227 with best friend Marla Gibbs, MacGyver, Night Court, Dream On,Designing Women, Picket Fences, Disney Channel's That's So Raven and The Young and the Restless.
After coping with the death of one of her best friends, Redd Foxx, in 1991, she was reluctant to play an older female lead in the inspirational television drama Touched by an Angel, but went ahead and auditioned for the role of Tess. She wanted to have a one-shot agreement between CBS and producer Martha Williamson, but ordered more episodes. Reese was widely seen as a key component of the show's success. Already starring on Touched by an Angel was the lesser-known Irish actress Roma Downey, who played the role of case worker Tess's angel/employee, Monica. In numerous interviews, there was an on- and off-screen chemistry between both Reese and Downey.
The character of Tess was the angelic supervisor who sent the other angels out on missions to help people redeem their lives and show them God's love, while at the same time, she was sassy and had a no-nonsense attitude. The show often featured a climactic monologue delivered by the angel Monica in which she reveals herself as an angel to a human with the words: "I am an angel sent by God to tell you that He loves you." The character of Tess was portrayed by Reese as down-to-earth, experienced and direct. Reese also sang the show's theme song, "Walk with You", and was featured prominently on the soundtrack album produced in conjunction with the show.
During its first season in 1994, many critics were skeptical about the show, it being the second overtly religious prime-time fantasy series, after Highway to Heaven. The show had a rocky start, low ratings and was cancelled 11 episodes into the first season. However, with the help of a massive letter-writing campaign, the show was resuscitated the following season and became a huge ratings winner for the next seven seasons. At the beginning of the fourth season in 1997, Reese threatened to leave the show because she was making less than her co-stars; CBS ended up raising her salary. Touched by an Angel was cancelled in 2003, but it continued re-running heavily in syndication and on Ion Television (formerly PAX-TV), The Hallmark Channel, Up, and later MeTV.
Good Night Ms. Reese
Stay Tuned
Tony Figueroa