I watched very little TV growing up and never thought I would end up as a TV and film writer, producer and director. I thought I would play center field for the Brooklyn Dodgers and when that fell through I really had no back up plan. Which is how a lot of people end up in show business, I think.
Gary David Goldberg died this morning at his house in Montecito, CA after a long battle with brain cancer. Gary David Goldberg was born on June 25, 1944, in
Brooklyn
,
New York
. He studied at
Brandeis University
in
Waltham
,
Massachusetts
, and
San Diego State University
, ultimately deciding to become a writer.
In 1969, he met his wife, Diana Meehan. They founded and ran a day care center in
Berkeley, California
, during the 1970s.
Gary started his showbiz career while living in Israel in 1972, landing the lead role of Scooterman in the language teaching show
The Adventures of Scooterman
. His first "real job" not in front of the cameracame in 1976, when he became a writer for
CBS
'
The Bob Newhart Show
. This was followed by
The Tony Randall Show
and later CBS'
Lou Grant
, for which he was also producer.
In
Ubu Productions
(named after his dog). In 1982, he created
Family Ties
which ran for seven seasons. It was a critical and ratings hit and continues to be seen to this day in syndication and helped launch the career of
Michael J. Fox
. The show was based on the experiences he shared with his wife and family of
hippie
parents raising children in the 1970s.
He later produced
Brooklyn Bridge
and
Spin City
. In 1989, he produced the feature film with a marquée cast,
Dad
, starring
Jack Lemmon
,
Ted Danson
, and
Olympia Dukakis
. This film was followed by
Bye Bye Love
and
Must Love Dogs
.
He received numerous awards for his work,
including the
Women in Film
Lucy Award
in recognition of excellence and innovation in creative works that have enhanced the perception of women through the medium of television in 1994 and the
Austin Film Festival
's Outstanding Television Writer Award in 2001.
1981, he formed his own company,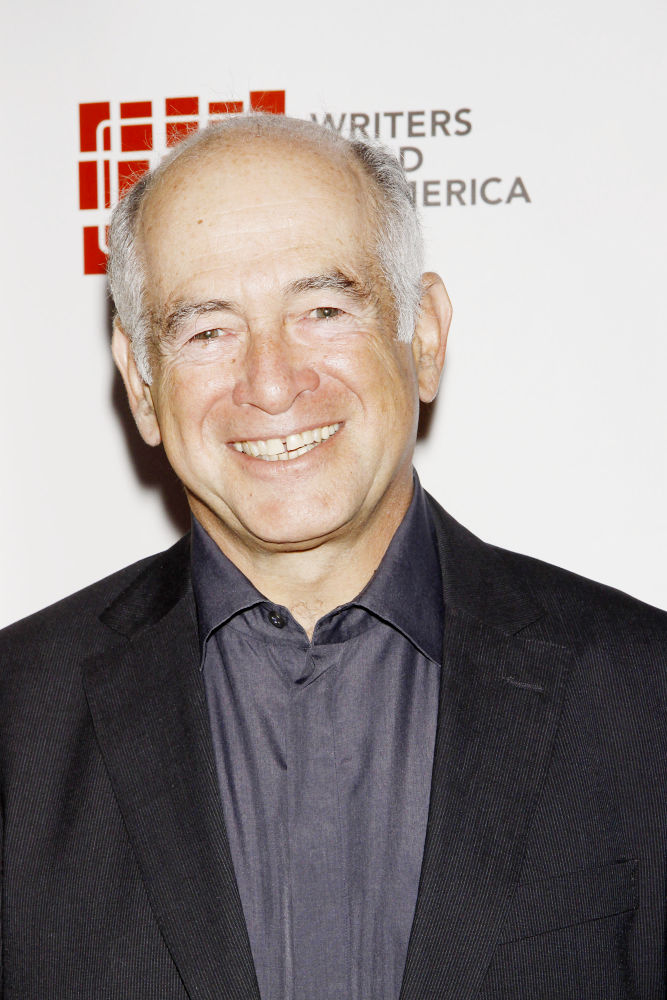 Good Night Mr. Goldberg
Stay Tuned
Tony Figueroa