"I recognize that I'm a very lopsided human being!
I'm very committed to my craft: writing, acting, theater, and film.
I have a good life, but I made it for myself.
You gotta make it for yourself."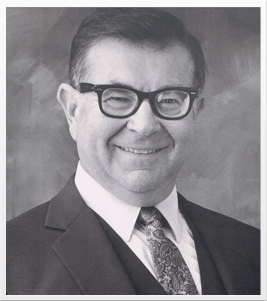 Marvin Kaplan
January 24, 1927 – August 25, 2016
Marvin Kaplan died yesterday
in his sleep
of natural causes.
Marvin Kaplan, Beth Howland, Linda Lavin and Polly Holliday
Marvin Kaplan was born in
Brooklyn, New York
, in 1927. He is probably best known for his recurring role on the sitcom
Alice
where he portrayed a phone lineman named Henry Beesmeyer who frequented Mel's diner. He was a part of the cast from 1977 to the series end in 1985. His first film role was as the court reporter in
Adam's Rib
(1949).
Kaplan also
served as AFTRA Los Angeles Local President for eight years and Performers' Governor on the Television Academy. He is a member of the California Artists Radio Theatre, Motion Picture Academy, Theatre West, and Academy of New Musical Theatre.
Kaplan had a regular role in the radio sitcom and later television version of Meet Millie as Alfred Prinzmetal, an aspiring poet-composer. The program ran from 1951 to 1954 on radio and continued on television from 1952 to 1956. In addition, the actor was the voice of Choo-Choo on the 1960s cartoon series Top Cat and had a small role in the 1963 film It's a Mad, Mad, Mad, Mad World playing a gas station attendant; in both roles he was featured alongside actor Arnold Stang (the voice of Top Cat). Among other roles, Kaplan co-starred in the 1965 Blake Edwards comedy The Great Race. In 1969, he appeared as Stanley on Petticoat Junction in the episode: "The Other Woman". He also made a brief appearance as a carpet cleaner in the 1976 film Freaky Friday.
Kaplan was the commercial spokesperson for the American cologne Eau de Love. In addition to his role on Alice, Kaplan also played Mr. Gordon on Becker alongside Ted Danson.
A dedicated theatre person, for many decades Kaplan was a member of Theatre West, the oldest continually-operating theatre company in Los Angeles. He performed in many plays there and elsewhere. He was also an accomplished playwright and screenwriter.
Kaplan
created the Kaplan-Loring Foundation to assist individuals in show business and, in particular, comedians, songwriters, composers, lyricists, and book writers who develop new material for musical productions.
Established as a not-for-profit organization in 2008, the foundation may fund scholarships and pay for tuition and books at Brooklyn College in New York for a promising comedian, as selected by the college. In addition, funds may be used to establish the Richard Loring musical workshop for songwriters, composers, lyricists, and book writers to help them develop material for new musical productions.
Good Night Mr.
Kaplan
Stay Tuned
Tony Figueroa